This post brought to you by Sargento Foods, Inc.. All opinions are 100% mine.
How often do you actually sit down and savor your lunch? If you're anything like me, I'm guessing the answer is, "Not very often." Sargento is determined to change this, encouraging Americans to take back the lunch hour to refuel their minds with natural, fresh-tasting ingredients.
I grew up on that other yellow "cheese" — I'm sure you know the one I'm referring to. Although, after learning more about its actual ingredients, calling it cheese is a bit of a stretch these days. In fact, if you look closely at the packaging, you'll notice that it's now labeled as pasteurized prepared cheese product. Um, no thanks!
Sargento Natural Sliced Cheese is cut from real blocks of cheese, making it the perfect addition to your favorite sandwich. So when Sargento challenged me to create a sandwich worthy of savoring, using their sliced cheese, I was really excited to get in the kitchen.
I chose to elevate the classic BLT sandwich with Sargento Colby-Jack Natural Sliced Cheese, a fried egg, and a few slices of avocado — yum!!! This makes for a hearty and delicious sandwich that's perfect for sharing over a leisurely lunch.
Tip: Try baking your bacon in the oven for perfectly cooked bacon with less mess!
In a simple sandwich like this, fresh, high-quality ingredients make all the difference. That gorgeous heirloom tomato came straight from my garden!
And if you really want to go all natural, try your hand at making some homemade mayo. Yeah, I was intimidated at first too, but it's really very easy! Or you can use store bought mayo — just make sure it's real mayonnaise and not that sandwich spread that likes to masquerade as mayo.
I served my amped up BLT sandwich with some simple dressed greens, made from the same baby spring mix that I used for the lettuce on the sandwich. Simple and easy — just the way I like it!
Ingredients:
2 slices multigrain bread
1 tablespoon mayo (try this homemade mayo!)
1 egg, fried
1 slice Sargent Colby-Jack Natural Sliced Cheese
1/4 cup baby spring mix lettuce
2 slices of tomato
1 1/2 slices cooked bacon
salt & pepper
Instructions:
Crack the egg on a griddle or into a non-stick skillet and fry until the yolk is set. Add salt and pepper to taste. Flip it on its top to cook it through thoroughly. Lay a slice of Sargento Colby-Jack Natural Sliced Cheese on top to melt.
While the egg is frying, toast two slice of multigrain spread. After toasting, spread one side of each slice with mayo.
Remove the cheese-covered egg from the pan and place it on the mayo-spread side of one of the pieces of toast.
Layer bacon, tomato and lettuce on top as desired. Place the other piece of toast on top, mayo side in.
Slice the sandwich in half. I like to place a toothpick on each side to hold it together and slice on the diagonal.
https://unsophisticook.com/blt-sandwich/
Copyright Unsophisticook 2010-16. All Rights Reserved.
One tip for making preparation a little faster is to cook your bacon ahead of time. I like to bake a whole tray of it at a time to use in sandwiches and also for breakfast in the mornings.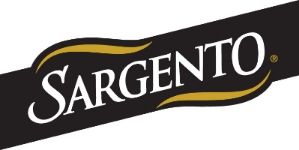 Look for Sargento Natural Sliced Cheese at your local grocer. It's available in a wide variety of flavors, in both traditional and ultra thin cut.
0